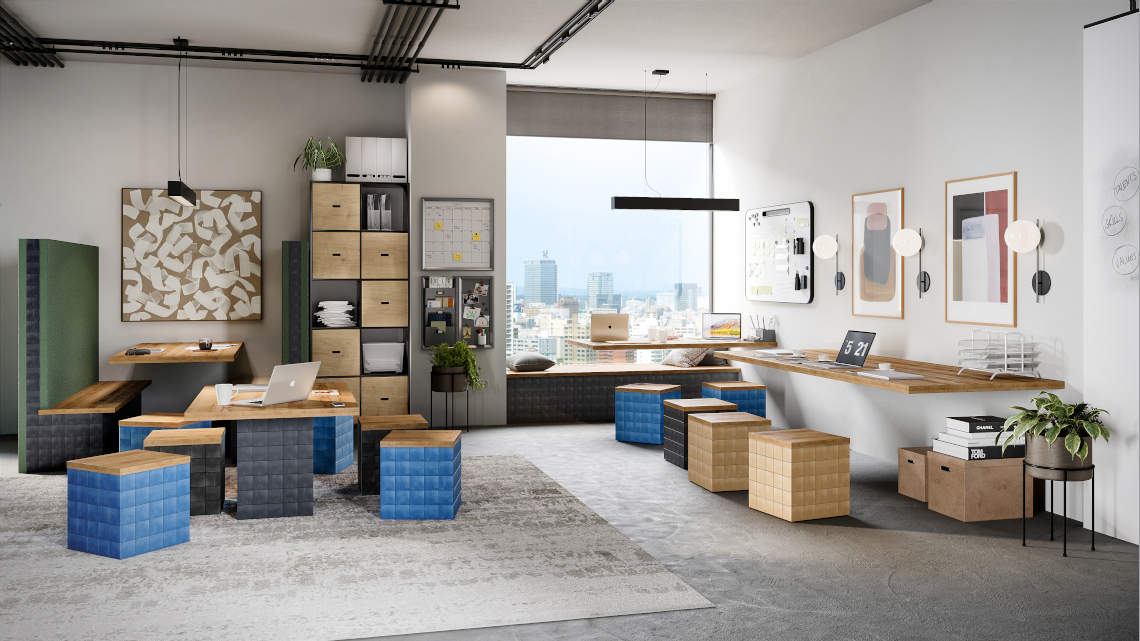 Morph Bio
Morph Bio, is our new carbon negative range made from biocomposite material. Further reducing the carbon footprint of our sustainable range, we are also able to bring colour to Morph for the first time!
Strengthening the Morph family, we are thrilled to introduce Morph Bio, our new carbon-negative range made from biocomposite material.
Biocomposites capture and store carbon in the bioplastic and wood fibres of the material and this has a carbon negative impact on the environment with significant benefits; carbon dioxide (CO2) is removed from the atmosphere, helping to counter greenhouse emissions.
We are excited to be taking this ground-breaking step to further our sustainable business philosophy.
Morph Bio uses the same design innovation
Morph Bio bricks are injection moulded from the new biocomposite. Consisting of the same four components with unique connection system as our original Morph bricks, we can offer our full range of designs, from seating, occasional tables and desks in your home or at work, and meeting bays to video conferencing and walls to rooms at the office. All with improved environmental qualities.
And as with all of our creations, every product can be taken apart and the bricks reused time and again. So if your calling booth needs to morph into additional open desks, pull the bricks apart and re-build a new design without waste; if the desk you built for your young child needs to grow with them, adjust the design to suit their needs. Repurpose your products, save the environment and your pocket!
Morph Bio brings colour to the range for the first time!
Using 100% recycled plastic our bricks have until now only been available in timeless black. Now clients have a selection of colours to choose from. We have already tested natural light wood finish, grey, blues, yellow, green, black and are happy to discuss your own colour preferences.
This exciting new product can also include additional UV protection qualities if required.