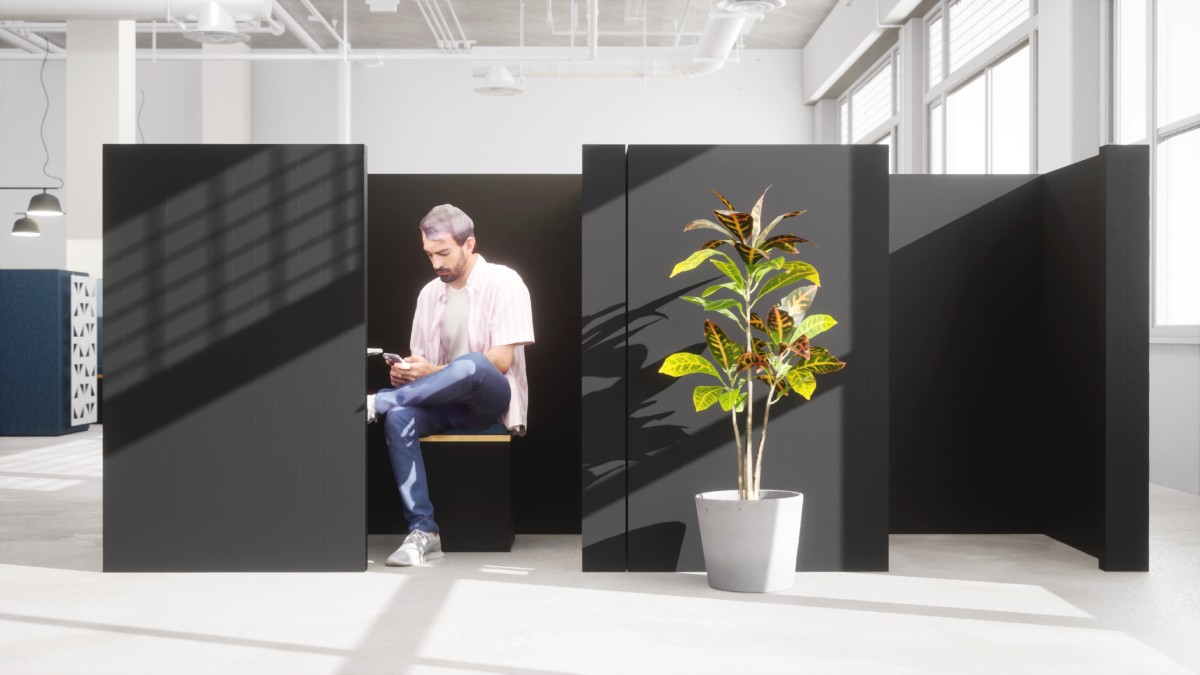 Morph Calling
Morph Calling is a purpose built video conferencing space that can be built using just Morph components or with acoustic panels as accessories to improve acoustics and aesthetics.
Whilst practically any sized video conferencing area can be built using Morph it is shown here as standard height and Extra high single person units. Morph calling can be used to build single, double or group video conferencing areas. The acoustic panels can be supplied in a variety of colours and simply hang on the walls to maintain the future reuse options for the Morph product or fixed if more permanent use is intended. Acoustic panels can also be laser cut and then either used directly onto Morph bricks or with a second panel behind to create a coloured backdrop and additional acoustic properties.
Table tops can be supplied in a wide variety of finishes including MFC, recycled plastic, reclaimed wood or veneer options. Morph calling can be supplied with power and services either "in brick" or surface mounted on the worksurface.