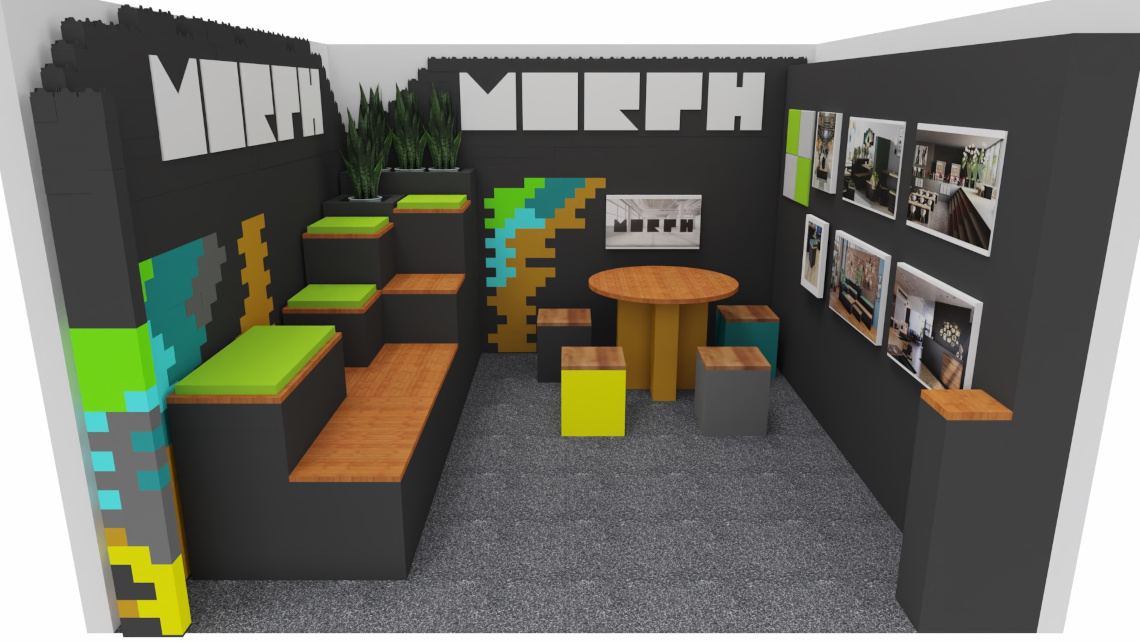 Morph Exhibitions
Morph Bricks can be used to build all types of structures for events and exhibitions. Whether it is a bespoke stand, a modular presentation wall, stage, plinths or seating and tables, Morph can provide a quick and easy solution to your requirements.
The main image shows a Morph exhibition stand that utilised the Morph midi wall, breakout seating and tables, Morph standard walls and Morph Stax units made with G-Morph Blocks.
Some Morph items can be hired for events and exhibitions.
Our Creator software can be used for bespoke designs and you can always contact us with a brief if you need design help. Alternatively some of the exhibition stand CAD models are now available on 3D warehouse for Sketchup and pCon which you can find HERE.