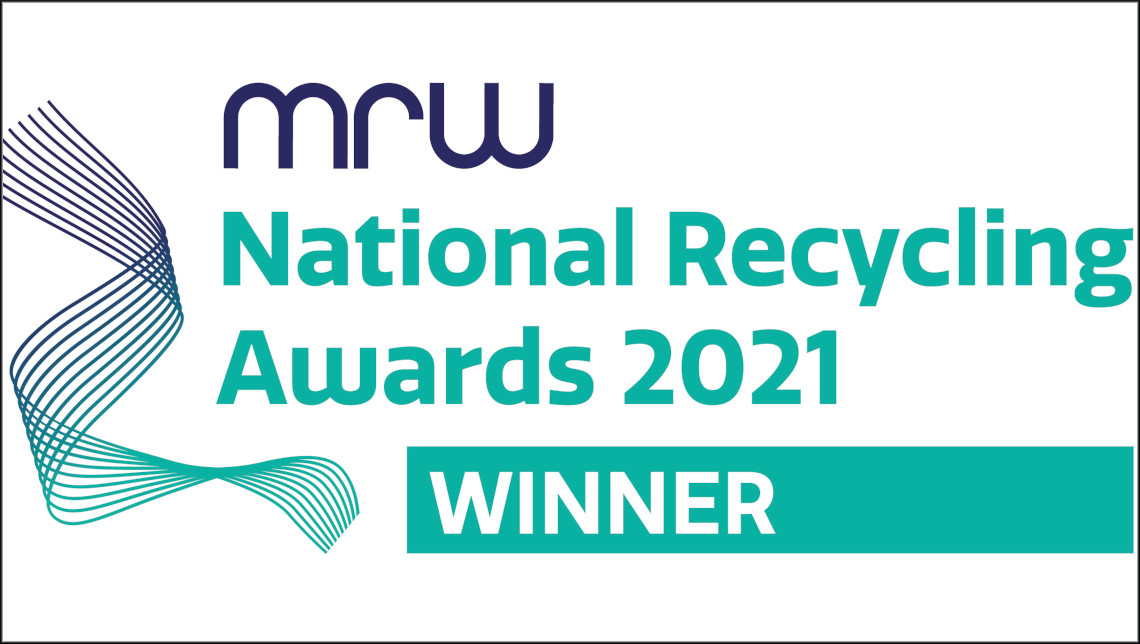 Morph Bricks Wins 'Recycled Product of the Year 2021'
We are delighted to announce that Morph modular furniture has been recognised as Recycled Product of the Year 2021 at the prestigious MRW National Recycling Awards.
Recognising our innovative approach to tackling the environmental impact office furniture poses, the judges commented: "this was a stand-out product that is well thought-out and genuinely addresses the issue of circularity to allow for reuse, reconfiguration and recycling." Feedback that is all the more humbling considering the quality of the other entries.
The results of the National Recycling Awards were announced on 8 December at the London Hilton, Park Lane, where over 500 of the recycling sector's leading figures came together in-person, for the first time since June 2019 to celebrate the industry's accomplishments. Covering every aspect of the recycling and waste management industry, from Food Waste Initiative to Recycling Excellence, there were 16 categories up for grabs – 3 of which we were shortlisted for.
Read more about the awards Morph Bricks has been nominated for here.
The MRW National Recycling Awards recognise and celebrate best practice and innovation in recycling and waste management. They bring together recycling and waste management professionals across the UK, providing industry recognition and unrivalled networking opportunities.
Corin Williams, Editor of MRW commented: "The judges were bowled over this year by the breadth and depth of the entries. It is amazing to see just how inventive and committed people can be. In the wake of COP26 and a growing worldwide push to conserve, reuse, and recycle our resources, the NRAs 2021 winners are showing what can be achieved."
In just two years we have taken a concept from drawings, to testing designs on a 3D printer, to injection moulded mass production. We had invaluable assistance from Innovate UK and Morph is now installed in a number of offices and Universities across the UK.
Read more about the development of Morph Bricks here.
Interest is growing fast, and we are preparing for our launch in 2022. Our objective is to help businesses and organisations take a sustainable, contemporary approach to growth; reducing carbon footprints and making a real difference to the environment.