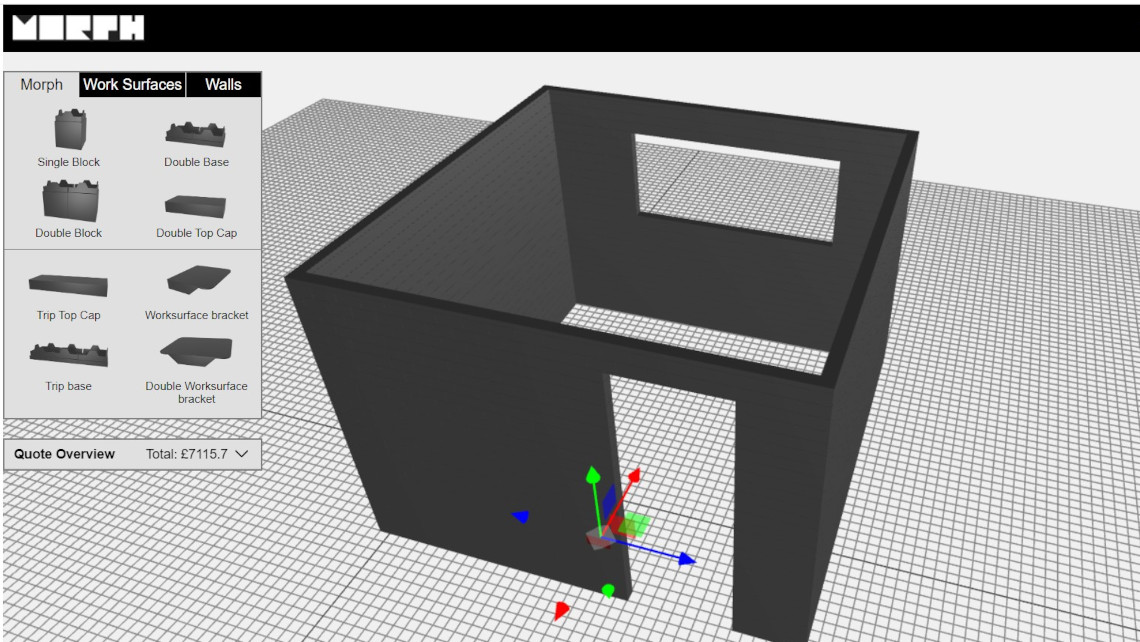 We have now launched V2, our much anticipated update giving additional features and improved functionality such as account registration plus save and export options. Its now easier to design bespoke products and get guide retail prices with this version and the bugs of the previous version have been ironed out. Additional features include:
The ability to register your account and save projects
Copy and paste feature using CTRL "C" and CTRL "V"
Export projects as 3D files either OBJ or STL
Toggle on/off the grid, Tips and silhouette figure for scale guide
Ability for Morph team to log in and help you with your designs.
Read our blog for tips on using the software and if you need help or would like to confirm costs, please save your designs and email us at admin@morphbricks.com; we will be happy to help. You can of course "Submit" your design from the quote overview on the left where we can review it and contact you with additional details.
Alternatively, if you don't have time to play with the software, then send us a brief and we'll design it for you.
We will aim to launch further updates in the near future which will include:
Build instructions with your submitted designs
Ability to copy and paste multiple items
Prefer to create designs in your own software? Complete the form below to request copies of the component Revit files or access 3D CAD files for some of our ranges and core components on Sketchup or pCon in the 3D Warehouse HERE. 
With free innovative technology, Morph Creator will allow you to easily test ideas and implement your vision.
Think outside the box
Share your contact details here and you'll be the first to be updated with the latest releases of Morph Creator.