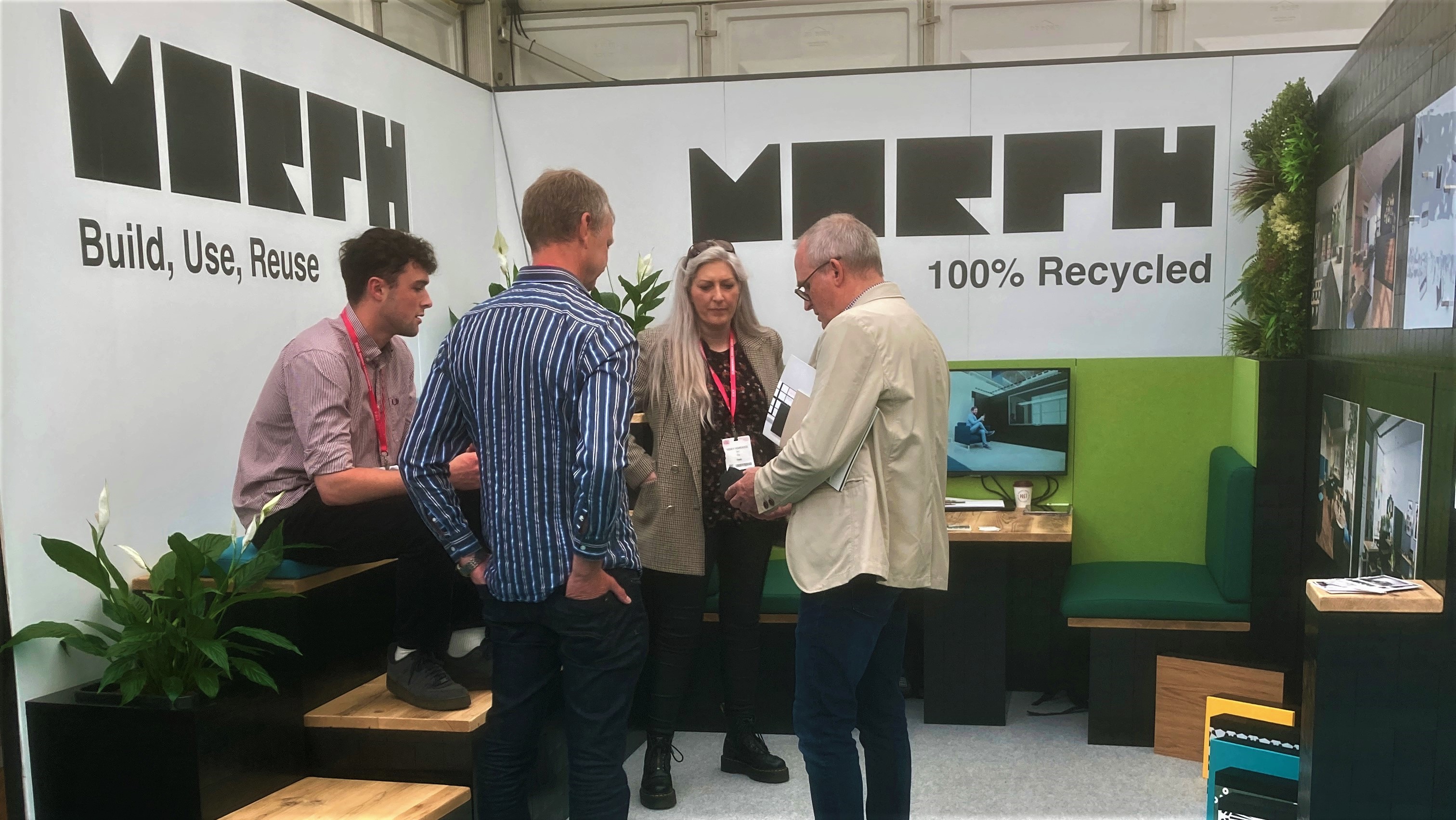 Morph is launched at Clerkenwell Design Week 2022!
We launched Morph at Clerkenwell Design Week this month to enormous interest from architects, designers, dealers and specifiers. The feedback was phenomenal….
'Most innovative product I've seen for years!'
'Best product I've seen at Clerkenwell!'
'I am blown away!'
'I've not seen anything else like it'
'I love it!'
'Please stay in touch!'
'Timeless'
We showcased four products on our stand. Morph Meetz creates private meeting bays for two or more depending on your size specifications and the need for open or closed units for increased privacy and noise reduction. Morph Tierz uses G-Morph to build tier seating or stages, giving the flexibility and adaptability that today's commercial environments need. Morph Stax uses G-Morph to build funky breakout, meeting and waiting area layouts. And our latest concept, built specifically for Clerkenwell, Midi-Morph provides a fast build solution to building triple layer Morph Walls with increased stability and smooth lines.
The applications for Morph are extensive and our stand attracted visitors from all industries from office interiors to schools and universities, exhibitions and galleries to events and festivals.
The buzz, excitement and endless ideas for using Morph was infectious!
We can't wait to provide solutions to projects, creating bespoke Morph designs that are fitting and cost-effective.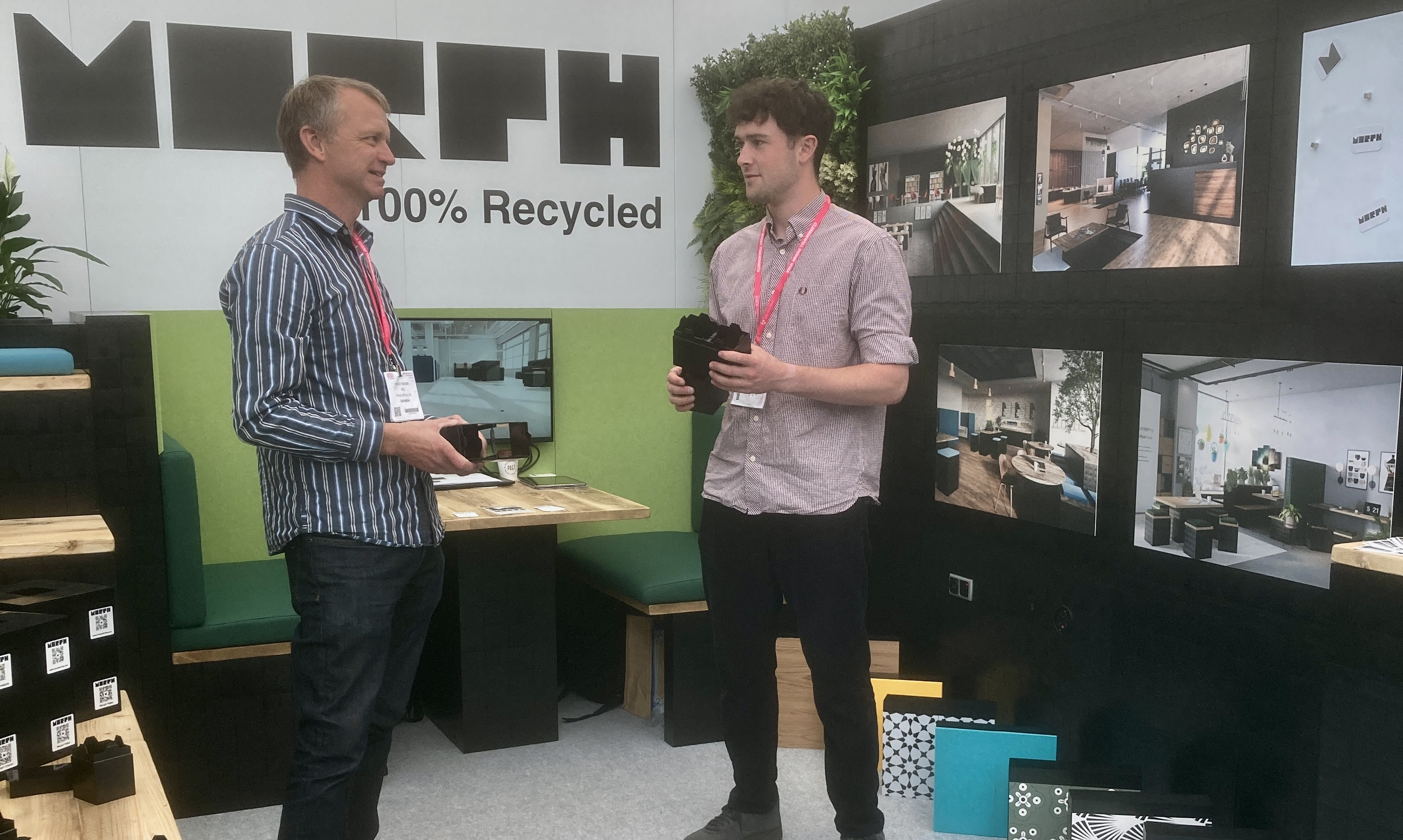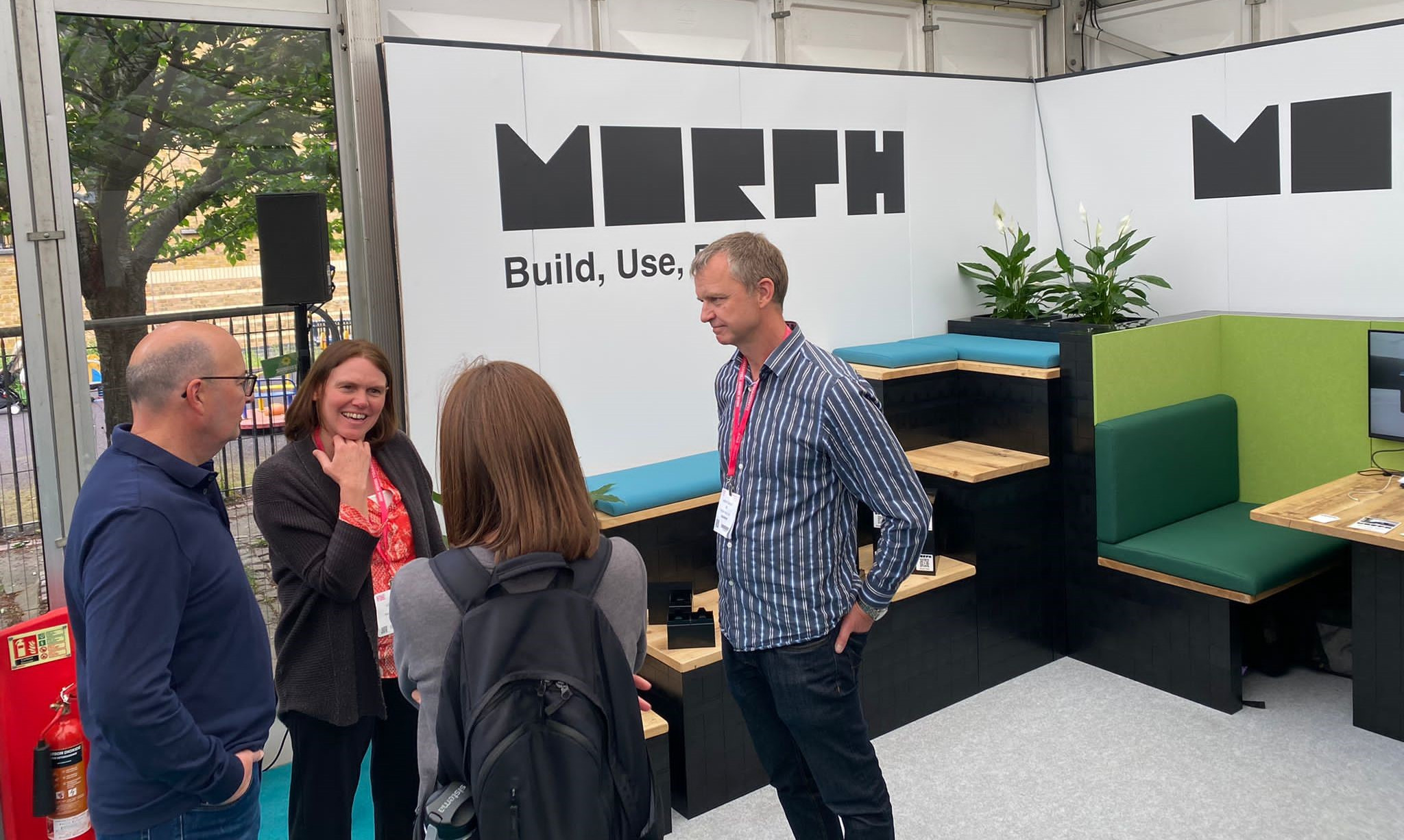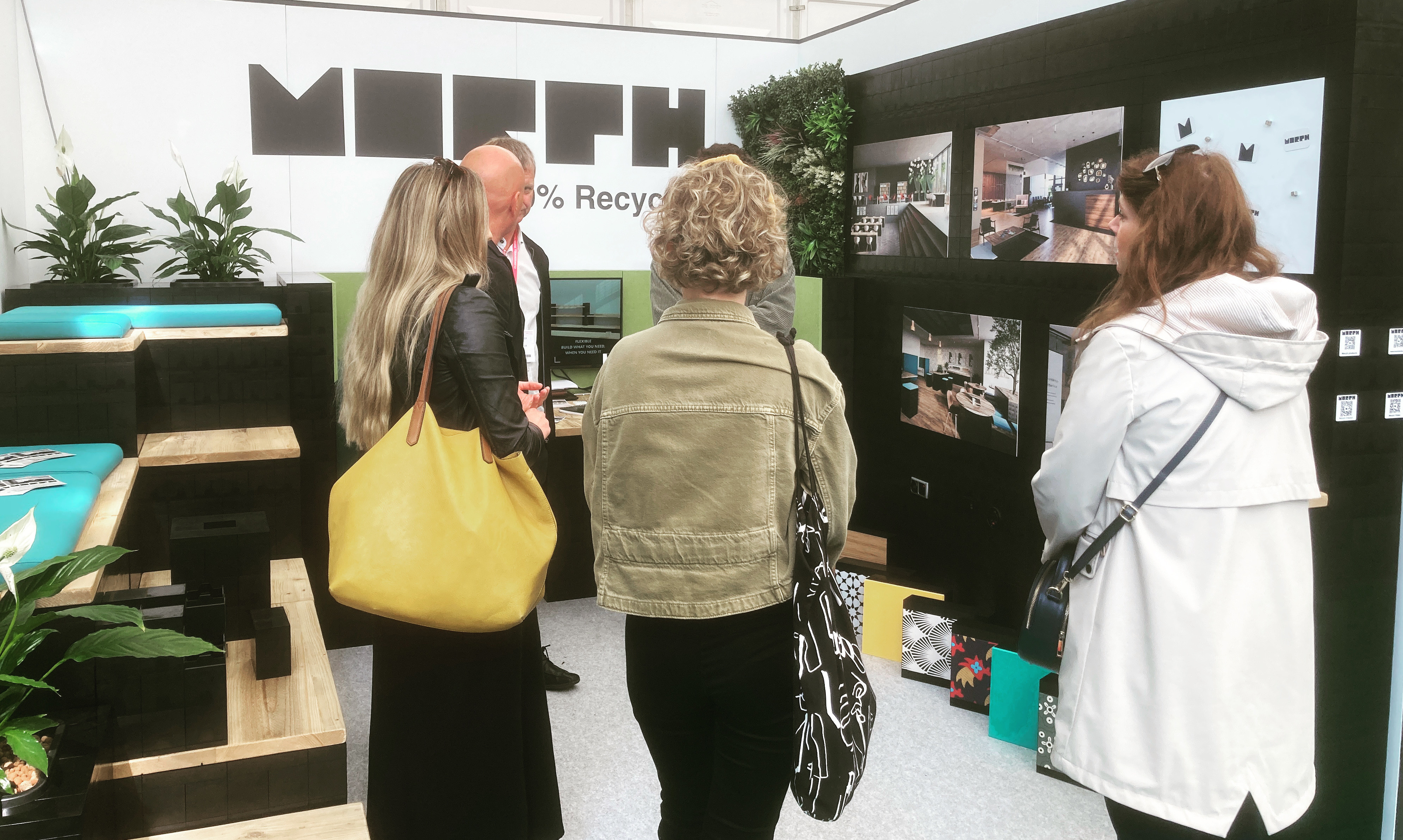 Get in touch to discuss how Morph can provide solutions for your next project.