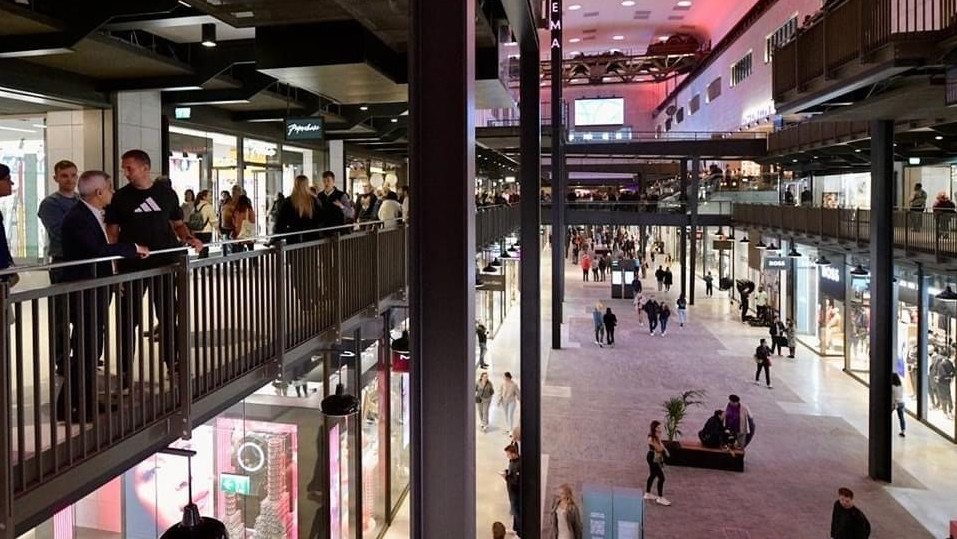 Sadiq Khan goes to Battersea Power Station to look at Morph bricks
Great to see that Sadiq Khan took a trip to Battersea Power Station to see our bespoke Morph Benches that have been adopted by the site. As you can see in the image he posted recently it looks like he has gone to one of the upper levels so he can get a better view of our bench on the bottom right!
In all seriousness though, it feels appropriate that the largest Brick building in Europe has adopted Morph Bricks for some of its seating areas. Its such a beautiful cavernous space that we are hoping to supply some additional units for them in other creative ways. 
I took a trip to the power station a few days after the launch to view the units again, it was difficult to get clear pictures of the products. They are so popular, there are always people sitting on them. 
Also great to see how the contractor, Polar Bear, had adapted a couple of the units by adding steel uprights to the rear and additional wood panelling to create back supports. We have always been hoping that designers and builders would buy into the Morph Bricks format and create their own products and this is definitely a sign of this starting to happen.   
These units were built off site to facilitate faster installation which is possible with smaller Morph units. Equally its easy to build on site for larger units and you can see a time lapse video of a recent installation for Decathlon here. This 4m x 3m unit for the new store in York was built in just 3 hours 20 minutes!