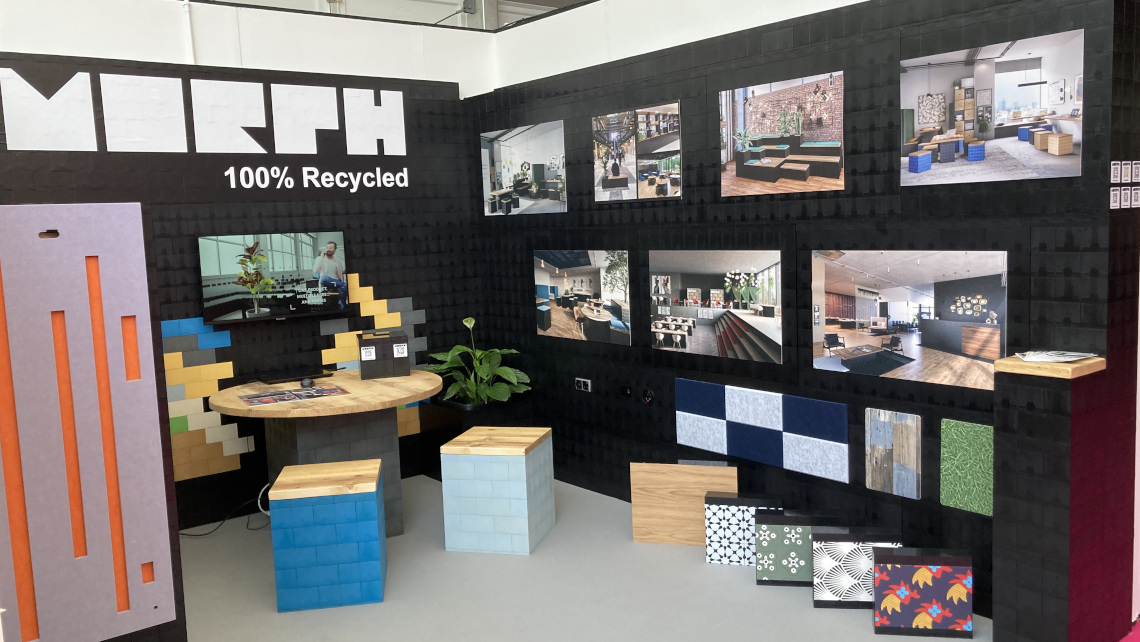 Midi Wall
The Morph Midi wall is a fast build wall product ideal for events and exhibitions where the requirement is for a fast construction and decommission, excellent stability and the opportunity to pre-prepare panels for presentations. 
The blocks are made from Recycled ABS bricks and are fixed together with an ABS weld for additional strength and stability. 
Blocks of varying sizes but a consistent depth of 3 single bricks are put together in a brick like format to give a strong presentation wall. 
Used here in our Morph exhibition at Clerkenwell Design week for two years running, this wall can be conctructed and deconstructed by one person in under ten minutes. The exploded image below shows how the wall can go together and we can assist in building any size and shape of wall.  
Midi wall CAD models are in the 3D warehouse for Sketchup or pCon under our exhibitions collection and can be found HERE.