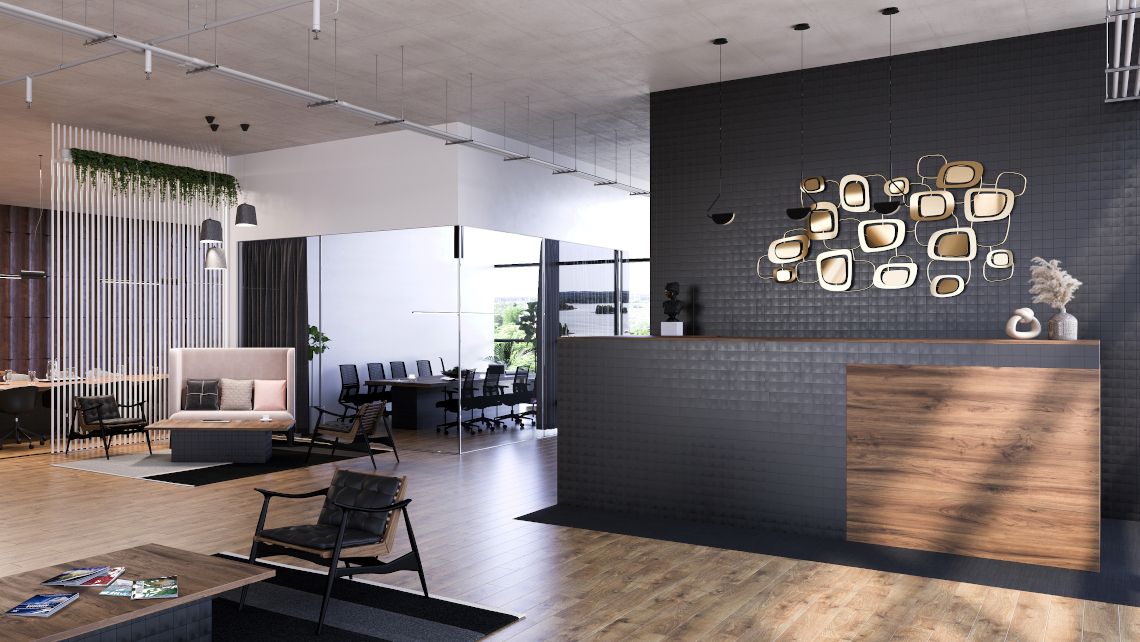 Morph Greetz
Morph can be used to quickly and cost-effectively build unique reception desks and bespoke backdrops for reception areas or counters and shelving for reception areas and restaurants. Designs can be tailored to fit your branding and environment, whether you need a small desk for a functional reception space, or a large bespoke layout to help display company awards and promote your brand, the Morph product has the flexibility you need.
The framework can easily be adjusted to suit cable management requirements or to allow for tricky features in the office base build. Using Morph for the structure on your counter has the advantage of being quick and easy to install. If requirements change its also easy to adjust to a new design and if the product is no longer needed we will recycle it for you.
Worksurfaces and shelves can be supplied in all types of materials, from recycled plastic and reclaimed wood, to Bamboo, MFC, stone or metal. The on site images of the unit shown here show a Bamboo finish which as well as being a great sustainable option, gives a fantastic contrast to the Morph blocks.
You can see an example of a Morph Greetz unit being built below: