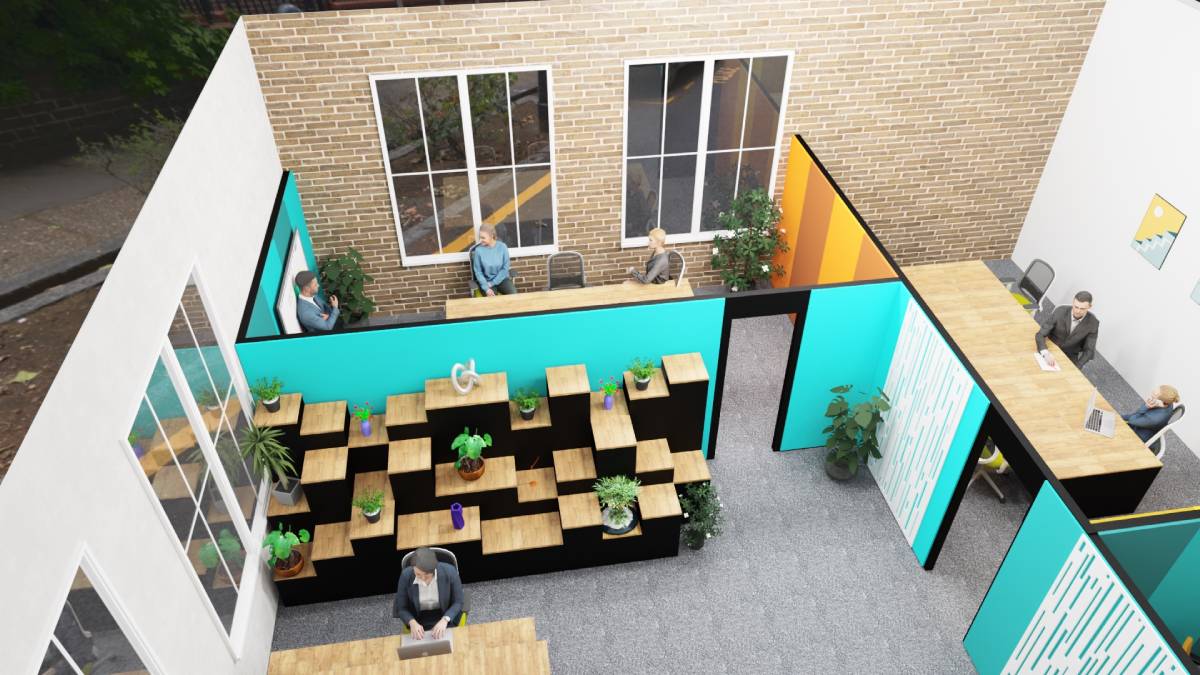 Morph Rooms
By connecting Morph walls, meeting rooms of any size can be created. These freestanding structures will divide your office to create bespoke spaces away from the hubbub of the main areas. Morph rooms can be supplied with power and services (either "in brick" or surface mounted) and furnished with Morph meeting tables, with a choice of reclaimed or recycled table tops. Adding to the aesthetics, walls can showcase your branding using self-adhesive or hanging acoustic tiles and panels, creating a welcoming environment for staff and visiting clients.
You can use our Creator Software to build your own walls and rooms or alternatively some example CAD files can be found on the 3D warehouse for Sketchup and pCon HERE. 
When necessary, for example during reorganisation or relocation, the walls can be disassembled and moved to accommodate changing requirements.