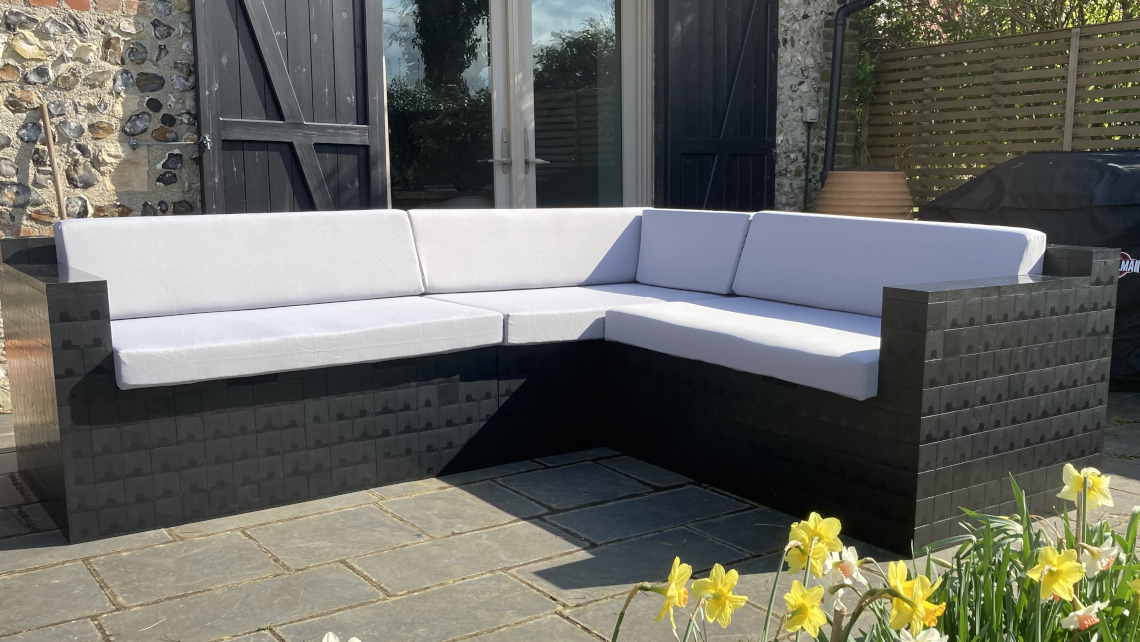 Morph at Home
Morph Bricks offers a flexible system for building a wide range of home products, from furniture to walls. The bricks interlock to create designs of all shapes and sizes and every product can be finished with a range of materials or cushions of your choosing.
Morph bricks offers endless options for your needs around the home
From bespoke sized desks for the kids, outdoor sofas to perfectly fit your patio, walls to divide larger rooms (and give teens a private space) or bespoke shelving units for display areas or for storing those recipe books you need close to hand, the options are endless.
And we know! All of the Morph team have Morph products in various areas of their homes, filling that empty space or providing a solution to a longstanding issue eg shelving needs. All the designs have been created to fit that particular space, giving a cost effective solution to problems that would otherwise need be resolved with expensive bespoke solutions.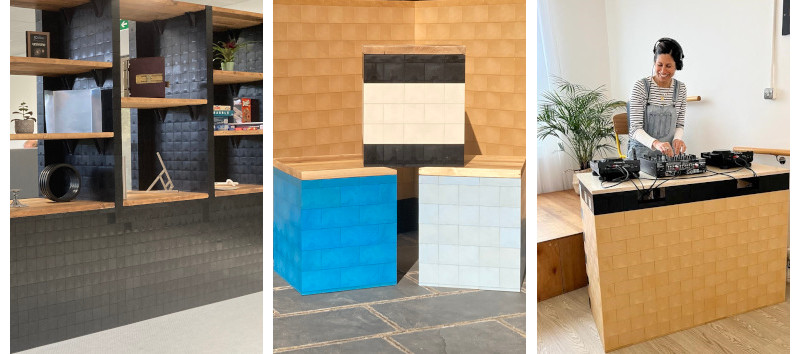 Party and Event furniture is easy with Morph
And these are just the permanent solutions! The bricks have also been used to build DJ desks for a celebratory party, outdoor picnic tables, tiered seating for kids sporting events, mobile walls and camps for laser shooting parties and steps for pools. Every product is then taken apart and stored for the next event, creating the same design or creating something entirely new using the same bricks.
Cost effective bespoke solutions
Whenever you are carrying out a DIY project at home or possibly a more serious home rebuild or your very own Grand Design, there will be times where you are trying to solve a problem but you just can't find the solution on the market or you might not want to pay out for highly expensive inflexible bespoke solutions. Morph allows you to build exactly what you need, to fit the space you have or to meet a specific aspiration with an affordable budget.
Examples might include creating a table base for that amazing table top you have designed or fashioning a pedestal for that special piece of art you want on display. Or perhaps you want to build your own home cinema room and are looking for a cost effective way to create the tiers in your bespoke auditorium, using Morph Bio you could add LED lighting to the bricks to bring the room to life.  
Interior trends for 2024
Living Etc's interior design trends for 2024 include social seating. Morph sofas can be designed with side returns, creating a space for conversation and relaxation. Sustainable and Eco ranges, furniture modules and transformers are also growing in popularity, giving you the flexibility to transform your interiors without additional costs or impact on the environment. Morph was designed to do exactly that!

Design your perfect solution
Drawing up a potential solution to the problem is the best way to visualise the issue and planned outcome. Morph has several design options: Morph Creator software on our website gives you the freedom to create your design from scratch or alternatively you can access CAD models on the 3D warehouse used by Sketchup or pCon. 3D warehouse has the core components, our G-Morph blocks (for fast build tiered seating for example) or even finished products which you can then adjust as required.
Our team are always happy to help with any advice you may need and some of our simpler standard products are even available to purchase online via eBay. 
Morph for hire to meet those temporary requirements
Morph bricks and some of our products are also available for hire. This may be appropriate if you are working on a self build project and need to divide up one of your areas for a month or two or even if you need a bar for your topping out party or celebrating other milestones!
Kind to the environment
Its not just the flexibility of the product that's appealing though. We all need to strive to be more sustainable in our lives and to use solutions around the home without impacting our natural environment. Making long-term investments, sourcing products which reimagine waste, using innovative new eco materials and buying products that can be reused and recycled are at the forefront of sustainable design and there is a growing need to focus on the entire lifecycle of the products we buy.
Morph is available in two ranges, 100% recycled plastic, redirecting these valuable resources from landfill waste; and Morph Bio made from biocomposite material which captures carbon from the atmosphere. The Morph bricks can be taken apart and the same bricks used to create new designs, and all bricks are 100% recyclable. Without a doubt, a long lifecycle.
Not just a domestic product
As well as creating designs for home use, Morph Bricks are also available for commercial projects in offices, schools and Universities. Morph also offers fantastic sustainable flexibility for exhibition fit-outs and stands.
See our videos to see how easy it is to build Morph creations, browse our products for design ideas or get in touch with us with your project needs.