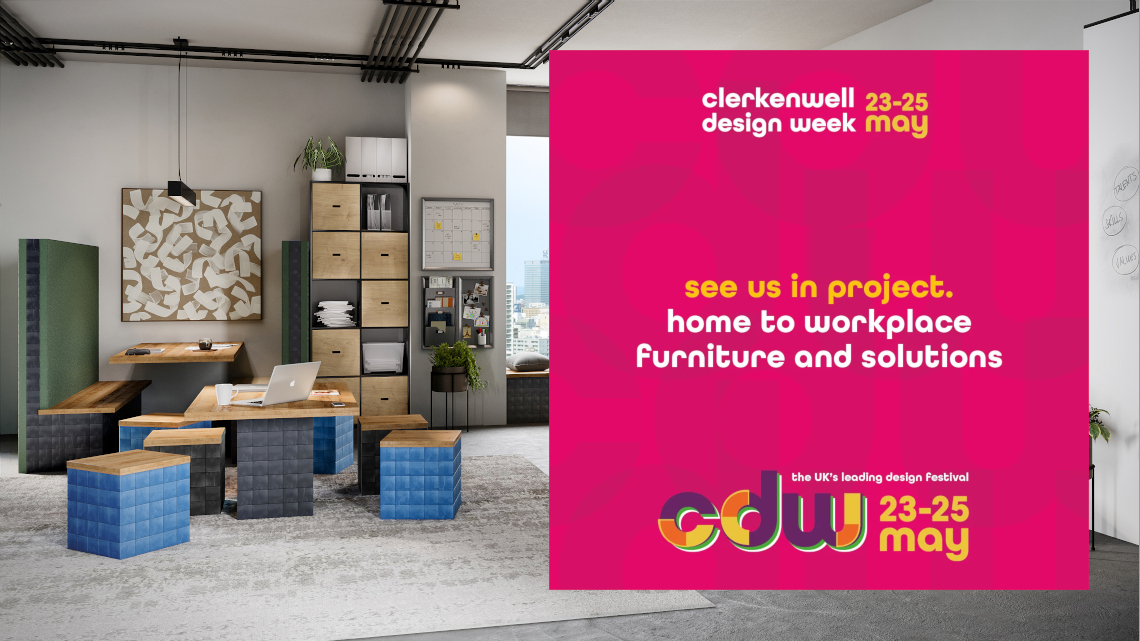 We are back at Clerkenwell Design Week 2023
We look forward to seeing you at #CDW2023
After a great year with a number of new projects completed, we are excited to be unveiling our latest addition to the Morph family.
Keeping our promise
The response at Clerkenwell Design Week last year really blew us away. There was no time to stop with all the visitors we received and the buzz from the audience was infectious. People were wowed by our innovative idea and loved our sustainable approach in material, design, use and re-use.
Made from 100% recycled plastic does have its limitation though and we were asked if Morph was available in colour as well as the timeless black finish we displayed. We promised to look into the options for recycled plastic in colour.
Surpassing our hopes
Having researched colour options we realised that technology has some way to go until recycled plastic will be available in colour in a reliable and consistent form. But we didn't stop there. 
Over the past few months, we have been testing a new biocomposite material which, like plastic, can be used in injection moulding productions. We are very excited about the results and will unveil this more sustainable and environmentally friendly range at Clerkenwell Design Week this month.
Even more environmental qualities
The Morph model already offers circularity in design, enabling every product to be deconstructed and reconstructed into new products to meet changing needs; reducing waste and saving budgets.
Morph Bio, using a carbon negative material, takes us to a new environmental standard. Biocomposites have a negative CO2 (carbon dioxide) impact by capturing and storing carbon in the bioplastic and wood fibres of the material and the same material can also be re-produced up to five times without losing mechanical properties.
Take a look and test the product yourself
We cannot wait to reveal this revolutionary step in the Morph journey. Come and see us in Project at #CDW2023, see how we have used Morph to build multiple products, test the bricks yourself and explore new designs using Morph Creator, our free design software.