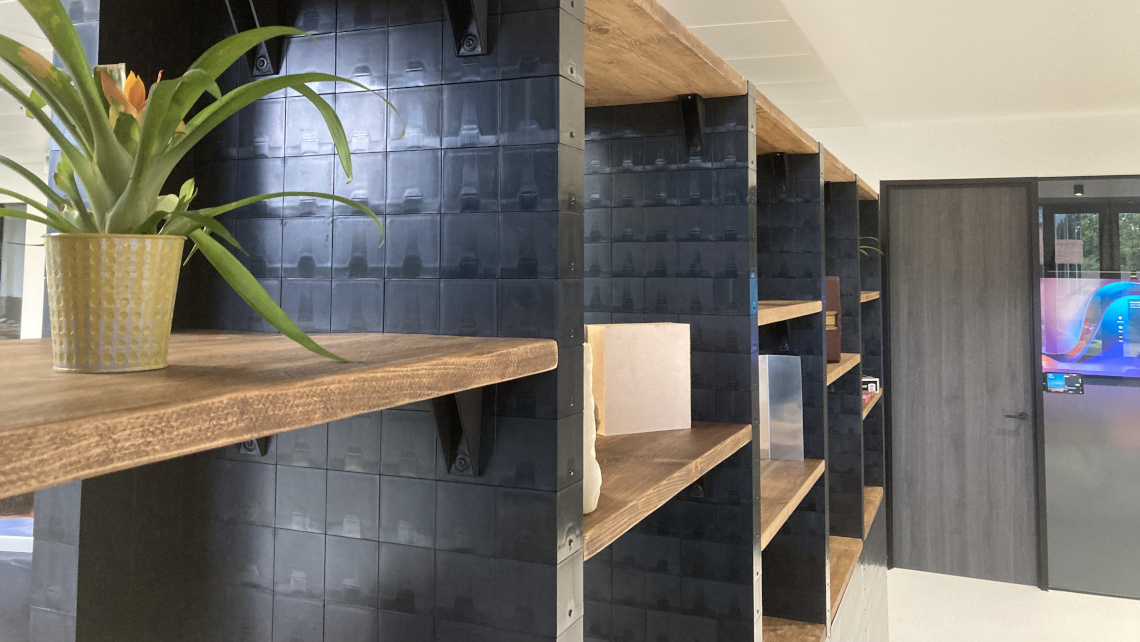 Bespoke Morph
The flexibility of Morph allows for the quick creation of bespoke items. Rather than traditional bespoke lead times, units can be created quickly and cost effectivly, often in as little as 3-4 weeks. If you provide us with a sketch or brief of what you want to build we can help design the unit and arrange for quick delivery and installation. The lead time can be dependent on which surface finishes and accessories are required but we can assist in recommending what finishes can be sourced quickly.
Whether you need a bespoke reception desk, counter, dividing shelving unit, reception backdrop or tiered seating layout we can help meet your requirements quickly and within budget.
Recent bespoke projects have included counters for the Winchester University Zero waste store,  a presentation wall for Oktra's BBA office project or a fast build modular wall system for our own CDW exhibition stand. This can extend to purpose built presentation areas, tiered seating areas or any type of bespoke unit that you may be struggling to source.