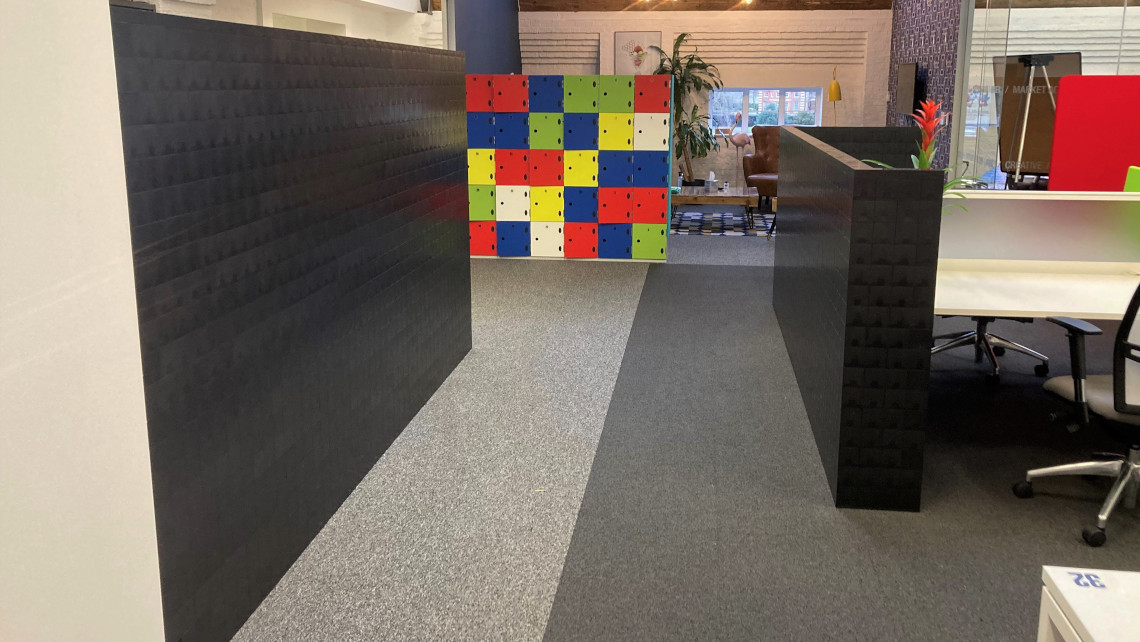 Havas Life Medicom
On a recent project at Havas Life Medicom, the client had a requirement to separate the kitchen area from the office space as well as screen off a print area and new desk layout from a busy corridor space.
Morph Walls were used to screen off the kitchen area by building a double thickness low height wall and utilising a bespoke hidden wall fixing bracket. Once the height and length of the wall are approved the walls will be fitted with acoustic panels to bring more colour to the area and help improve the acoustics.
The printer area was screened off with a 1.7 high x 3.2m wall with a short return at the end. Additional stability was given with a wall fixing. The desks were separated from the corridor with the use of a 3.2m x 1.24m high wall with return sections at each end. Both walls are to be fitted with acoustic panels once the sizes have been approved. 
All walls were delivered and installed in a morning to an occupied office where we were able to keep noise and disruption levels very low.
A word from the client:
It was important in our office refurb to split up and wall off certain areas, mainly to improve acoustics as well as for aesthetic reasons. The Morph walls we installed have not only improved acoustics but also given us clean lines and definition between areas but we're still able to maintain a collaborative office space for all, as the walls are easily adjusted in height and length. The fact that they are made out of 100% recycled materials and are 100% recyclable has made them a very popular choice with our teams. A very versatile and durable product that has enhanced the look of our office.