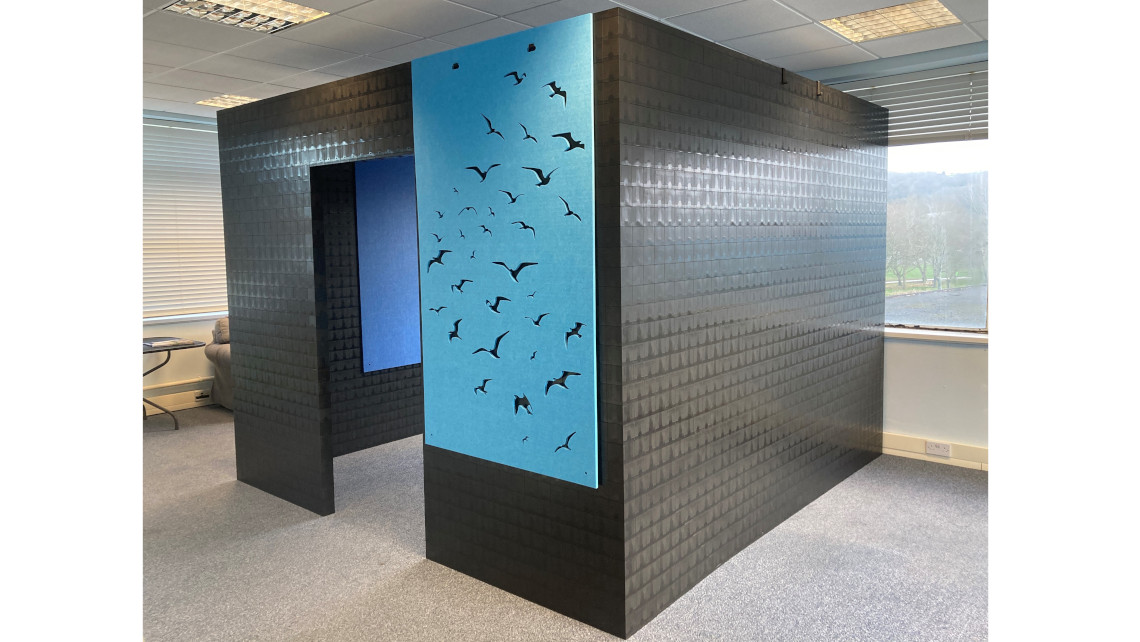 Plain Numbers
Plain Numbers, a national company enabling organisations to better support their customers who struggle with numbers, recently asked Morph Bricks if we could help with a challenge in their new office space.
Dividing an open plan office
Plain Numbers had moved to a large open plan office and wanted to divide the space to create a private space and to separate the kitchen/breakout area from the working areas. The building is due for redevelopment in the future which meant long-term investment in traditional stud walls did not make financial sense.
Morph bricks can be assembled to create free standing walls and offices without impact on the fabric of the building.
Challenging access issues
Another hurdle for this project was the access. The office is on the second floor without a lift and with a narrow corridor leading to the space there were immediate challenges for delivering large materials.
Morph bricks are lightweight and packed in boxes which provide a practical solution where access creates challenges.
A mess free solution with minimal disruption
We suggested building a Morph Bricks room which would divide the open plan area as well as provide a private space. The acoustics were improved with hanging acoustic panels which also brought additional colour to the office, and the open ceiling allowed the existing lighting to be used. We created openings at the base to keep access to existing power and data and also created a large window at the rear to allow natural light into the space.   
Adding to the aesthetics of the new office, we also built a large 2m x 1.5m meeting table with a Morph Brick pedestal base that they can now use for their brainstorming sessions. 
We were able to deliver all components into the space and build the room in one morning. No mess, no fuss, just a fast clean installation.
When Plain Numbers do have to move they will be able to take the Morph Bricks with them and either rebuild a similar design in their new office or use the bricks to create desks, meeting tables, counters, or anything else they may need. 
Mike from Plain Numbers says:
The Morph room has been a brilliant addition to our working environment. It has created an additional meeting/call space within our open plan office, whilst also creating a separation between the staff relaxation area and the office in a beautifully informal way. As our office space is temporary it was really important to us that the solution we chose was transferable to another setting and the Morph room has surpassed all of our expectations as it can also be re-imagined when we move! It was also really important to us to go for a sustainable product, so being made from recycled materials, and being recyclable was perfect.
Mike Ellicock, Co-founder and Chief Executive, Plain Numbers