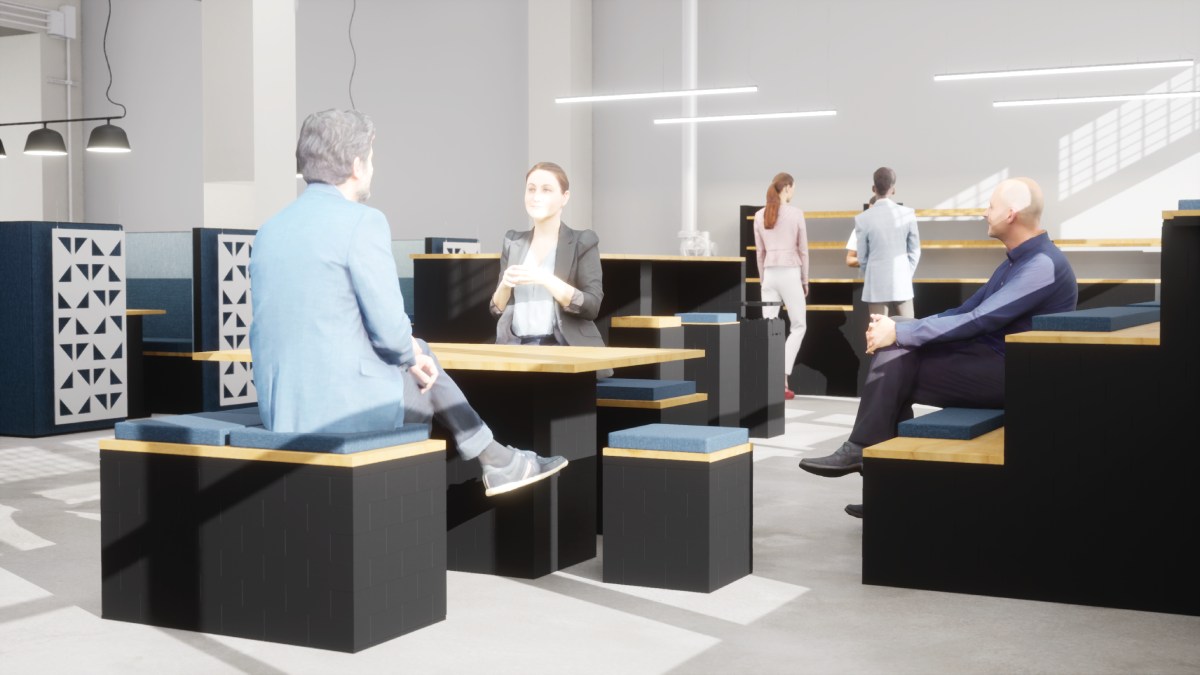 How Morph Modular Furniture Can Solve Hybrid Office Issues
Morph modular furniture is a flexible and sustainable approach to office interiors – with cost effective and thoughtful design to help any business realise their interior goals. Keep reading as we explain how Morph can help to address common challenges that accompany hybrid working arrangements.
The challenges of hybrid offices
Whether your business has recently implemented a hybrid work model, or you are in the early stages of planning how to bring staff back to the office - navigating a hybrid office is an ongoing challenge for many business leaders.
Despite an abundance of articles and studies advising on how to move towards this new approach, the simple truth is that the right solution will vary from business to business.
Different office cultures and individual requirements will mean different attitudes to returning to the office. Some members of staff may want to split their time 50/50 between the office and home. Others may want to maximise their time with their colleagues when in the office, while others may want to keep contact to a minimum.
Trying to accommodate every individual's preference and the many interchanging parts and ever-changing requirements of the office is a challenge for even the most seasoned facility manager when forecasting what their offices will look like and how they will operate.
Flexibility is key to hybrid offices
The problem with most office layouts is their inflexibility – furniture is often rigid, and typically only serves one purpose, leaving little leeway when situations change.
We have seen workplaces change rapidly over the last 2 years – for some companies the 'work from home' approach has been a positive success; other companies believe a full return to the office will be the way forward and of course many have or are considering a hybrid approach. Rows of desks have become a thing of the past and offices now need to serve as 'social anchors' with a mix of zones from desks to meeting bays, breakout spaces to café style areas.
Navigating these new layouts and creating a hybrid office requires flexibility. You need your environment to adapt with you, not keep you in place.
How can Morph modular furniture help hybrid spaces?
Our new modular furniture system Morph allows the reconfiguration of components to create almost any element of an office you can imagine.
From adaptable partition walls, room dividers, stacked and tiered seating that turns into benches in a matter of minutes, to reception desks, tables and booths – the modular bricks can be adapted to any environment quickly and easily depending on the needs of the business.
Below are some examples of how Morph products can be used to address hybrid office issues.
Create agile work areas
Morph products can be adapted and changed up depending on the requirements to create new spaces that enable businesses to trial more agile work areas as staff return to the office, without committing to long term solutions that they may need to change. Companies can evaluate how these spaces are used and whether staff are gaining benefit from these items.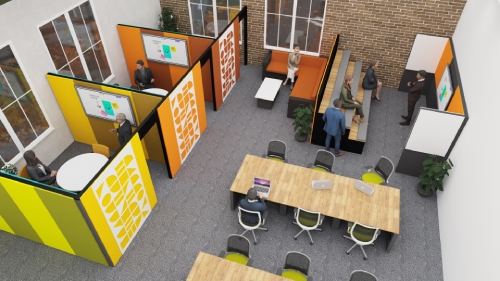 Flexible social distancing
Morph walls and dividers help separate areas and can also serve the purpose of social distancing – with the ability to create walls of varying sizes and heights to separate as much or as little of a room as you would like.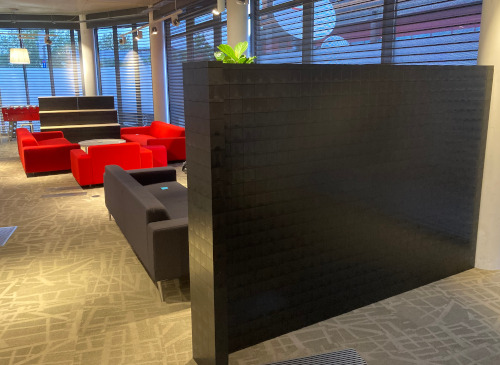 If staff decide they are comfortable with relaxed social distancing measures,  businesses can change the components into a communal space with picnic tables and bench seats or collaboration areas.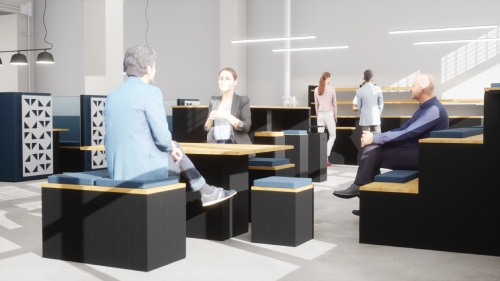 Multiuse units to maximise space
All Morph products can be adapted and used in a variety of ways depending on your requirements.
Morph Tierz, or tiered seating, for example can be taken apart to create low benches for employees to sit on for a more collaborative approach to meetings. They can then be stacked up again for a space-saving solution when not in use – or used as a more formal seating solution for corporate speaking or performance areas.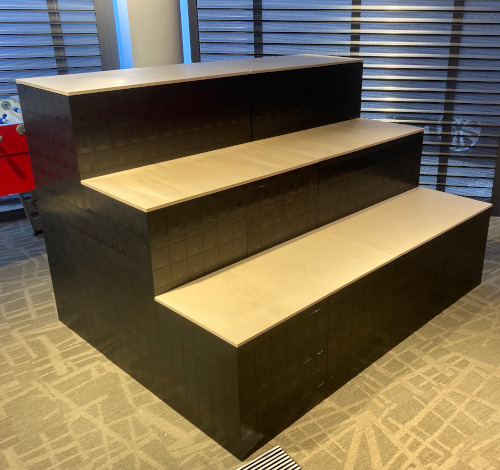 Adaptable capacity for changing volumes of staff
Morph is an excellent solution for changing levels of staff. Morph desks for example can be extended to create more workstations or reduced to a smaller size when needed.
Office zones can be created with Morph walls and quiet work or video conferencing spaces created with Morph Calling or Morph Meetz. Their acoustic panels improve acoustics and aesthetics – ensuring calls can continue without disruption when footfall is high.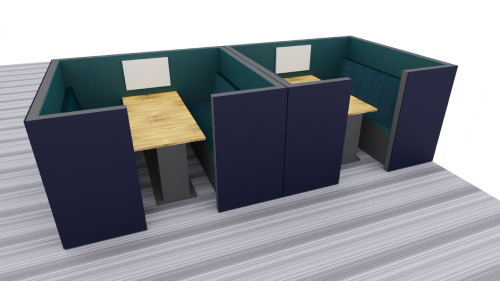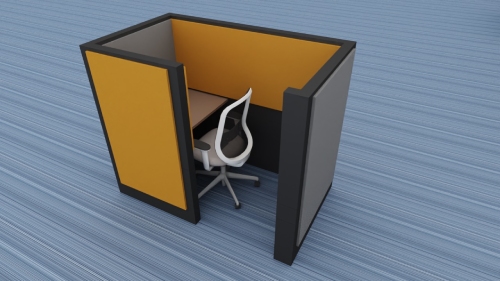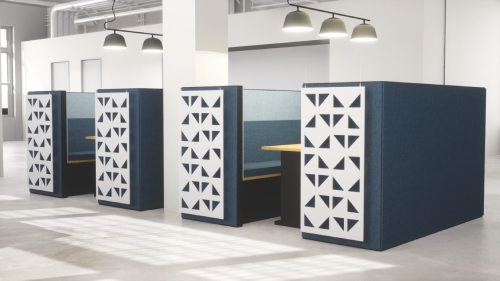 With Morph we are able to give companies the flexibility they need to not only trial new ways of working, but also be ready for whatever changes hybrid working may require.
Watch our Morph introduction video here.