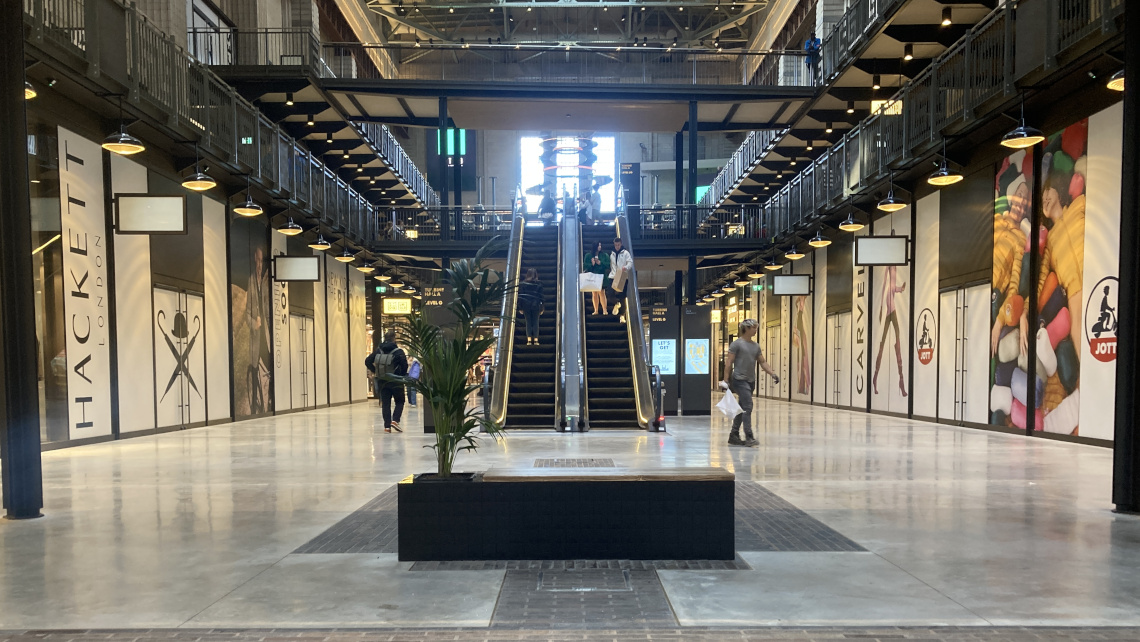 Morph Bricks at Battersea Power Station
How appropriate that Battersea Power Station, the largest Brick building in Europe, has used Morph Bricks to create some bespoke benches and planters at the newly opened site.
Bespoke design
Each unit is 1.8m long with a planter section at the end leaving 1.35m of space for seating. The seat surface has been created with reclaimed scaffold boards in a dark Oak stain. As it's a public area, additional riveting was included in the structure of the units which also allowed us to prebuild the units for faster installation. 
Creative adaptations
The contractor, Polar Bear, added some weight to the units for additional stability and on two units have even added some metal struts and additional boards to the rear to give some back support. Both the weights and rear support worked well and great to see designers getting creative with the core Morph Bricks product.  
The client loves the product and additional units should be going in soon, possibly in different formats. 
Find out more about our bespoke design service and the multiple ways you can use Morph.
It's not often that you come across a furniture solution that ticks so many boxes. We needed a seating solution that was functional, hardwearing and on a short lead time; to find that Morph was also sustainable, reconfigurable and aesthetically matched our space was fantastic! It was quickly and easily installed and the fact that we can adapt and redesign our benches in the future means they can change and grow with us. We love the idea of having a product that is made from 100% recycled materials and can be 100% be recycled again. We couldn't be happier with Morph.
- Shivani Patel, Designer, Rawls